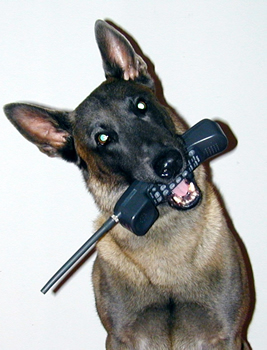 Private lessons are $106.20/hour (plus HST) and dependent on location (which is to be arranged).

Private Sessions
Private Sessions are booked by the hour. Booking a private session is both recommended and beneficial for every individual when they begin training with us. This allows the trainer to make an overall assessment of the dog, his behaviour, temperament, and rate of learning. This is better accomplished in a private setting. Furthermore, it allows the trainer to become familiar with the handling practices and personality of each owner. During a private home visit, the trainer is more able to accurately assess what the owner is seeking in our services and what they hope to accomplish with their dog.
Private training sessions, instead of group classes, are best for people who require additional assistance, whose dogs are particularly difficult, aggressive, or whose schedule fluctuates frequently; or for individuals who are seeking very specific training or extreme behaviour modification.
"My black lab, Ricky, was so exuberant that he became overwhelming to us, and impossible to take for walks without our fear of being, literally, pulled off our feet! The Vet suggested a Gentle Leader but he hated it! He would run and hide from us whenever we tried to put it on! We then had the good fortune to work with Jennifer Segal. By lesson #3 he was docile as a lamb! I receive so many compliments about his splendid behaviour...my response is: if you want your dog to behave like mine, join 'Dog Training That Works' because it does!"

Beryl Graham, Toronto